Scheduling SMS messages in the healthcare industry is a useful tool for improving patient communication, appointment reminders, and other important notifications.The Kenyan healthcare system is leveraging SMS platforms and WhatsApp to enhance its operations and improve awareness, especially in response to the gaps posed by the COVID-19 pandemic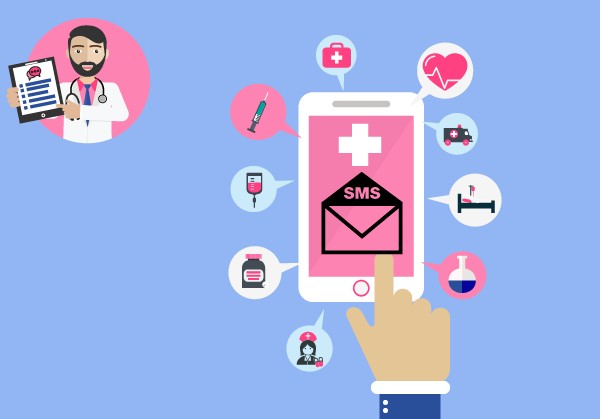 SMS emerges as a powerful marketing tool within the healthcare industry, serving medical professionals in mobile health marketing, appointment reminders, confirmation texts, and healthcare advertising.
Conversational text messaging from Sozuri makes managing schedules and reminders part of a simple, personal conversation. Which makes your patients even happier. Here's how it works:
How to Set Appointments with Text Messaging
Using conversational text messaging to schedule appointments is simple. While some appointments are made in person at the end of a visit, others are often scheduled later. Using text messaging to schedule appointments is more convenient for patients, and it results in far fewer missed appointments or last-minute cancellations. Additionally:
• Patients love the ease of scheduling an appointment or series of appointments, with immediate confirmation texted back to their mobile device.
• Patients will pay attention to your appointment reminders via texting, since people read text messages 6x more than they respond to any other communication mechanism.
• You'll also make it easy for them to re-schedule appointments if they need.
Scheduling appointments with messaging generally follows these steps.
• Offer your patient an appointment calendar via text message. Simply send a message to an individual (or a list of patients) that includes the link to your online scheduling application.
• Capture their appointment. Your calendar application integrates with your CRM to easily add the appointment to the patient's record. When a patient schedules a time and their record updates, it will trigger an automated message campaign for confirmation and reminders.
How to Reschedule Appointments with Messaging
When a patient replies #CHANGE, the messaging is automatically triggered
When the patient reschedules, an updated confirmation message is sent, and the reminder process is restarted. Reminders can be set to automatically send at whatever time intervals you want.
How to Remind Patients of Other Needs
Let's say your patient needs to bring their new insurance card. Or perhaps you need them to list out their diet for a week ahead of the appointment. Or maybe they need to get some lab work done before they arrive. It's simple to automate Sozuri to automatically remind patients of any of these needs, at the appropriate time before their actual appointment.